Studio Jenny Jones | Lotte | Inverse | Plaid Studio
Ladies Shoe Zone
The landscape of retail | Lotte Flagship Store, Seoul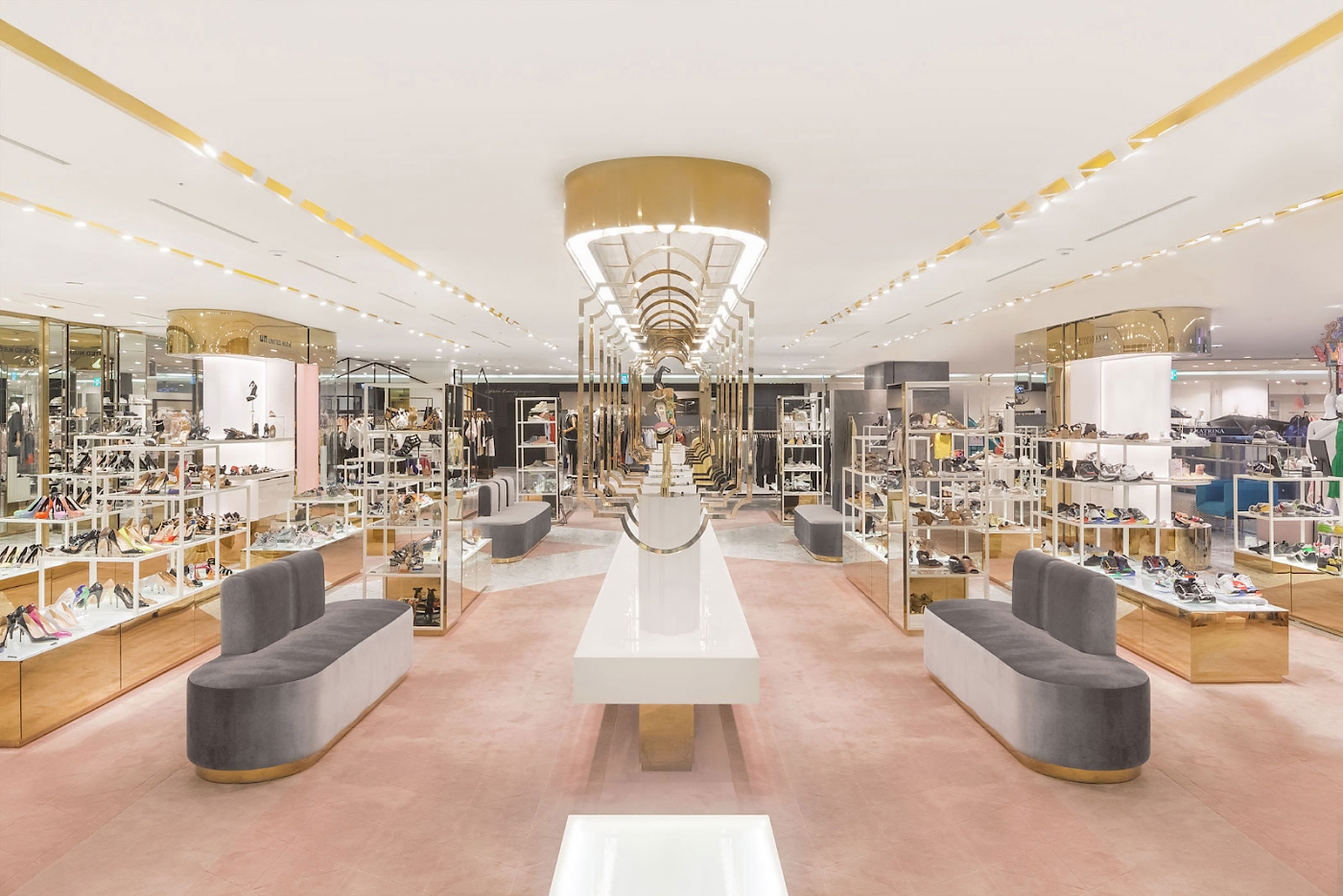 Client | Plaid for Lotte
Program | 313m2 Shoe Department
Location | Seoul, Korea
---
STUDIO JENNY JONES were commissioned by Plaid Studios on behalf of Lotte, to create the design for the Ladies Shoe Zone.

Originally built in the 1970s, Lotte Flagship Store has undergone several reconfigurations which had lead to a disparate and fractured interior experience. Lotte asked Plaid Studio to lead the process to design a series of central "island" environments on each of the four floors. These multi-shop areas form a focus for each level and help create a more focused and singular customer experience.
Inspired by the architecture of the Arcade the shoe zone creates an environment that, like the Arcade creates tempting journeys past beautiful displays and shop windows.
The meta-arcade concept allows the customer to see the whole shoe zone, whilst creating a landscape that allows merchandise to be displayed in a flexible, fashionable and contemporary way on luxurious and cool materials. 
Running through the centre of the shoe zone runs the "catwalk", looked over from flanking "front rows" and rising up symmetrically to the full height "arcade" fixtures.
Challenged by low ceilings and fat columns we absorbed ( made vanish) the columns into the arcade setting out, allowing us then the freedom to carve the sightlines into the display space in the best way for customer experience.
---
Shoe Zone Design | Studio Jenny Jones
Design Management & Lead Consultants | Plaid Studio
SJJ Design Team | Jenny Jones, Paddy Austin, Leon Kacinari, Hynhee Kang, Sheila Quereshi, Jayoon Yoon
Lighting Design | Inverse
Scope | Design Intent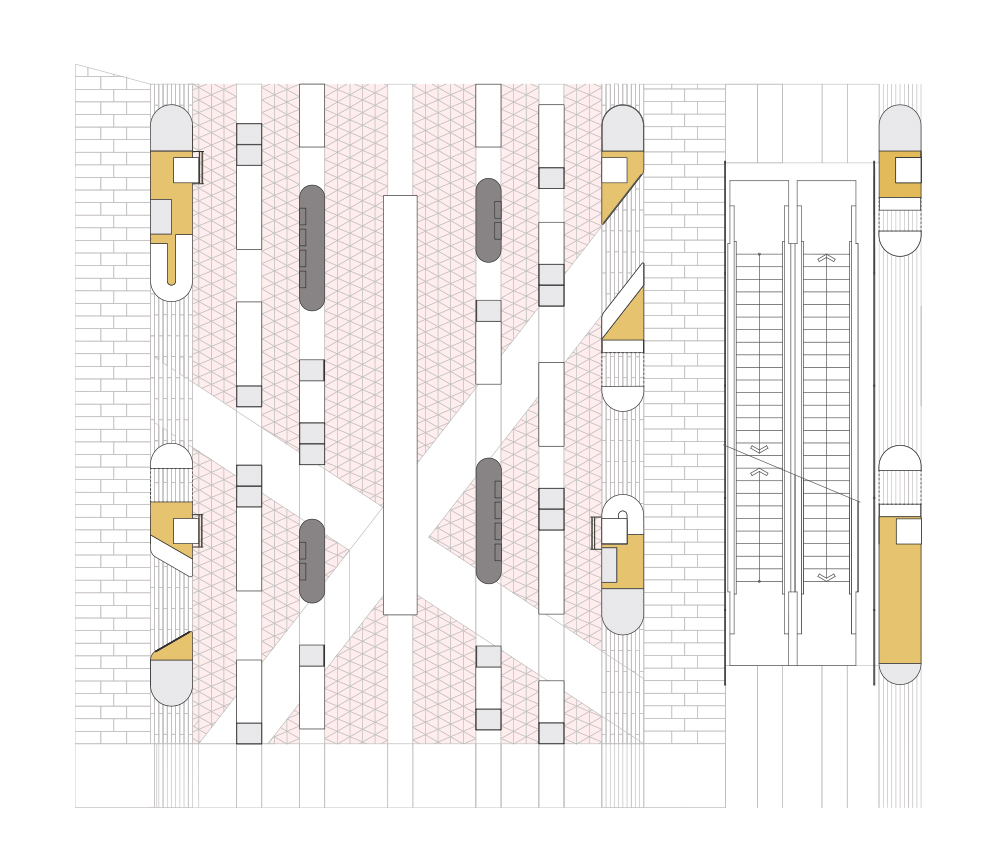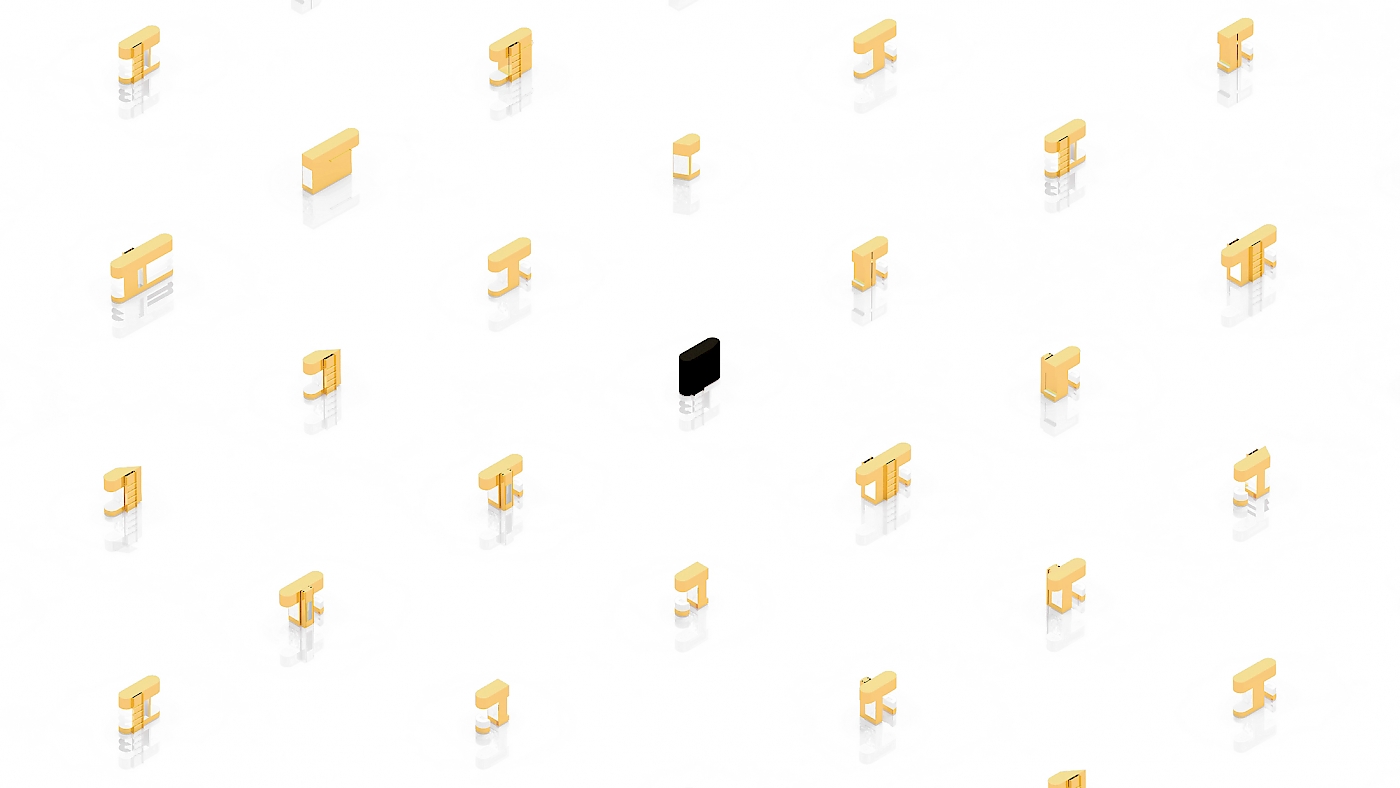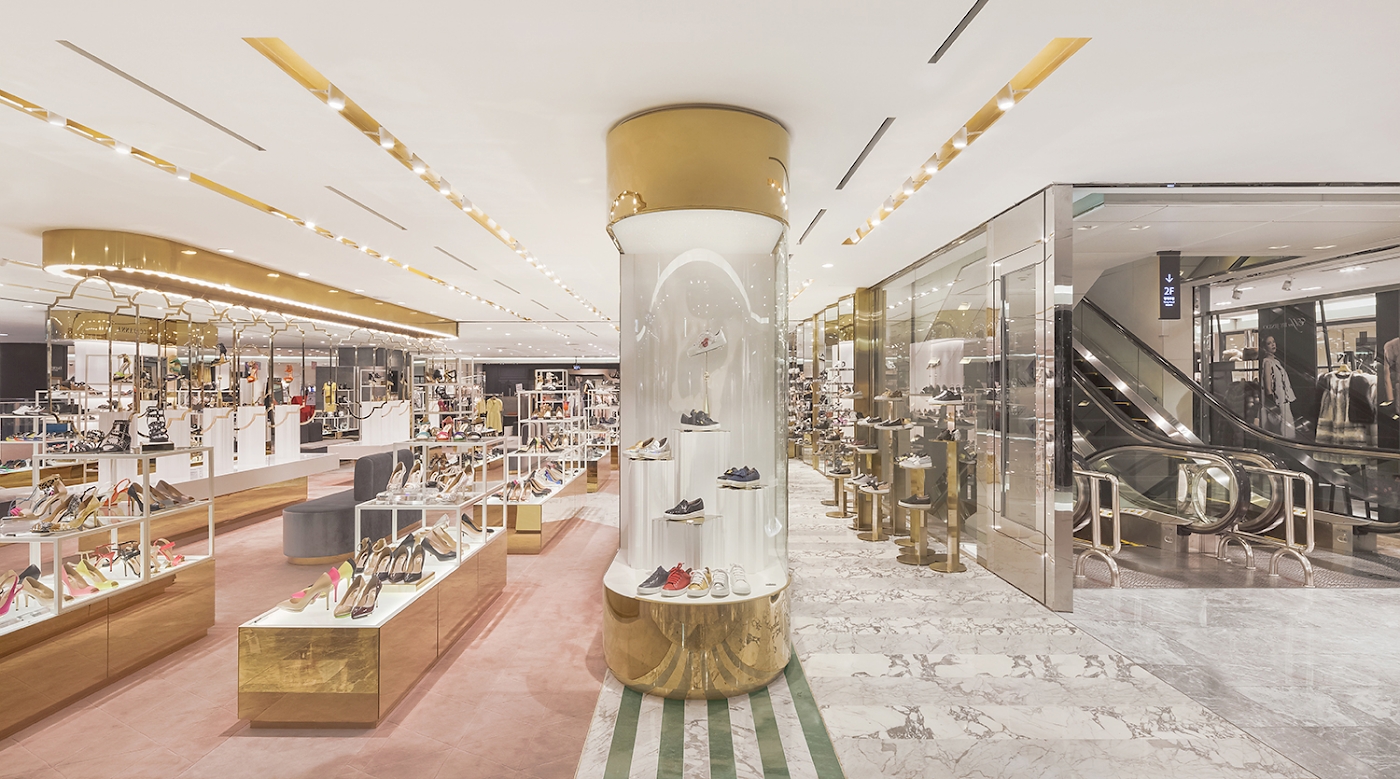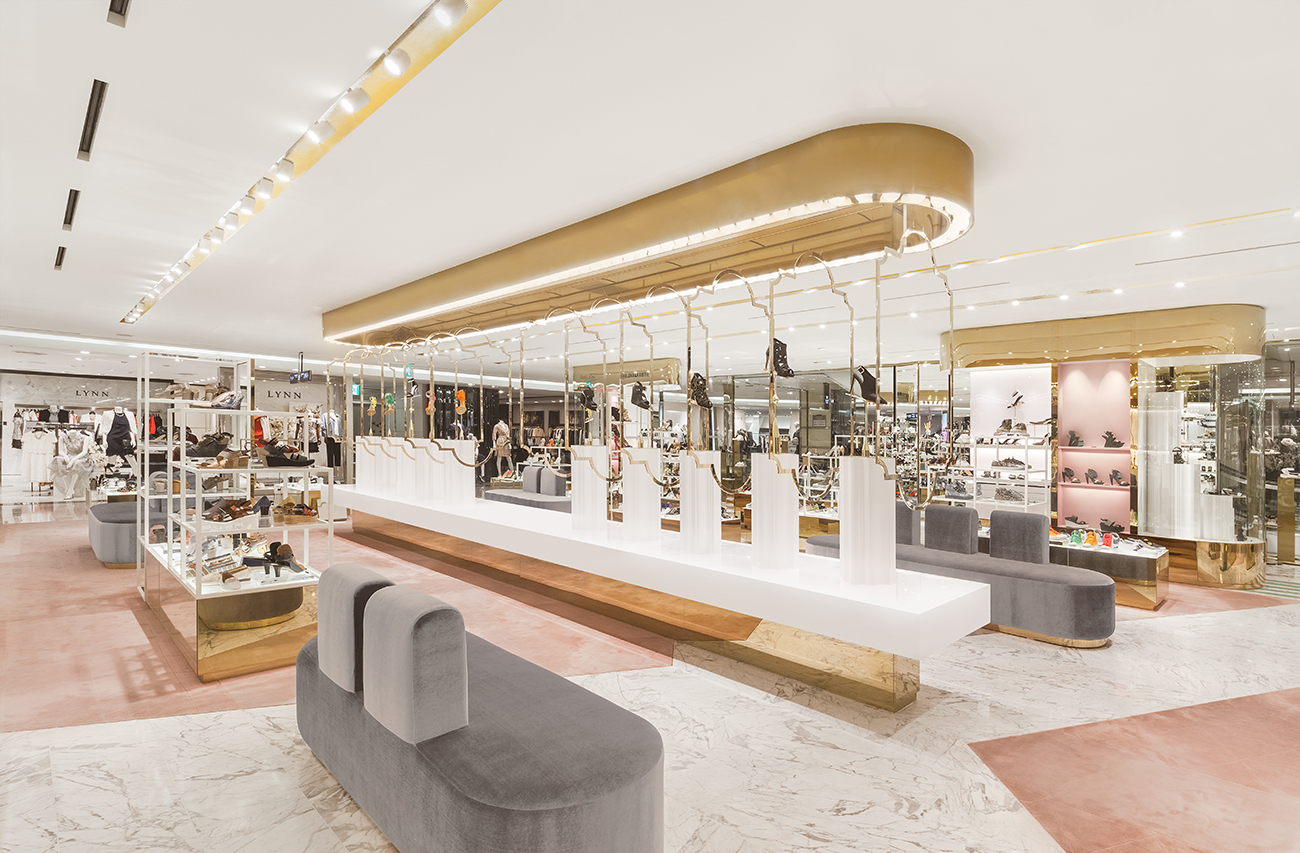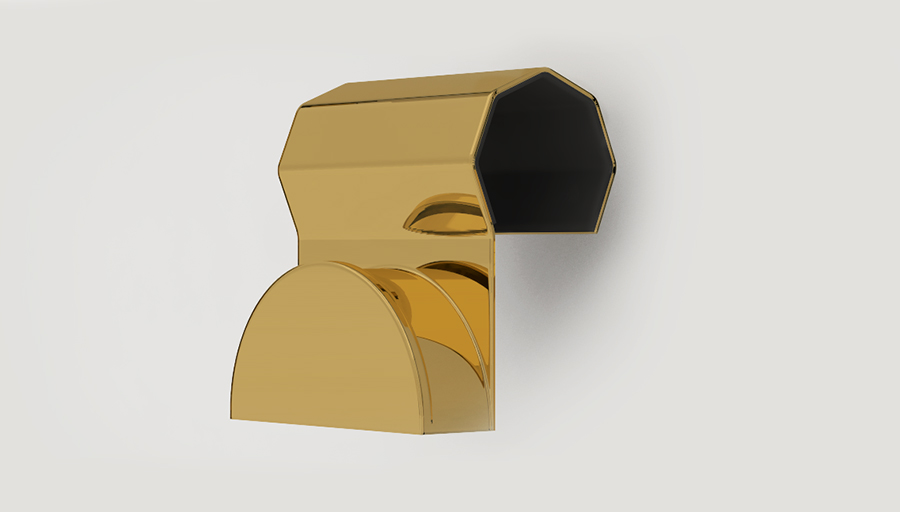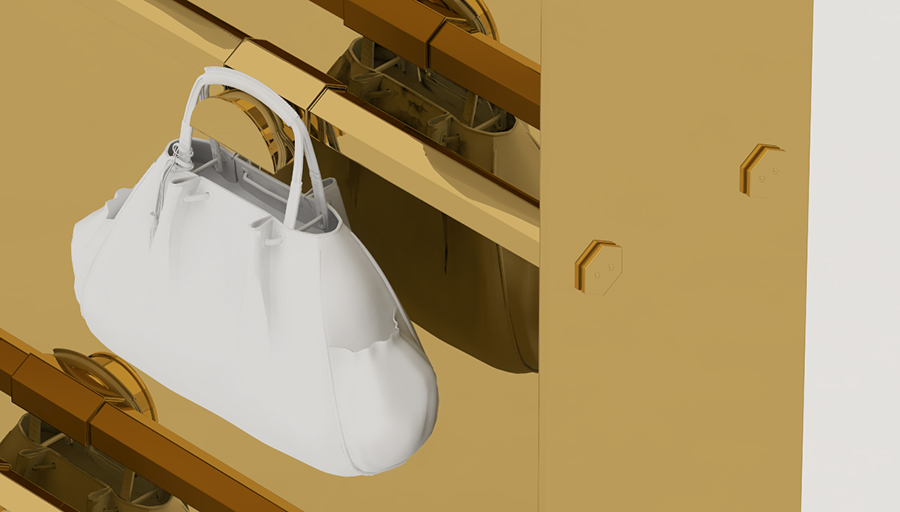 Return to top