Studio Jenny Jones | Lotte | Inverse
Lingerie Department
Lotte Flagship Store, Seoul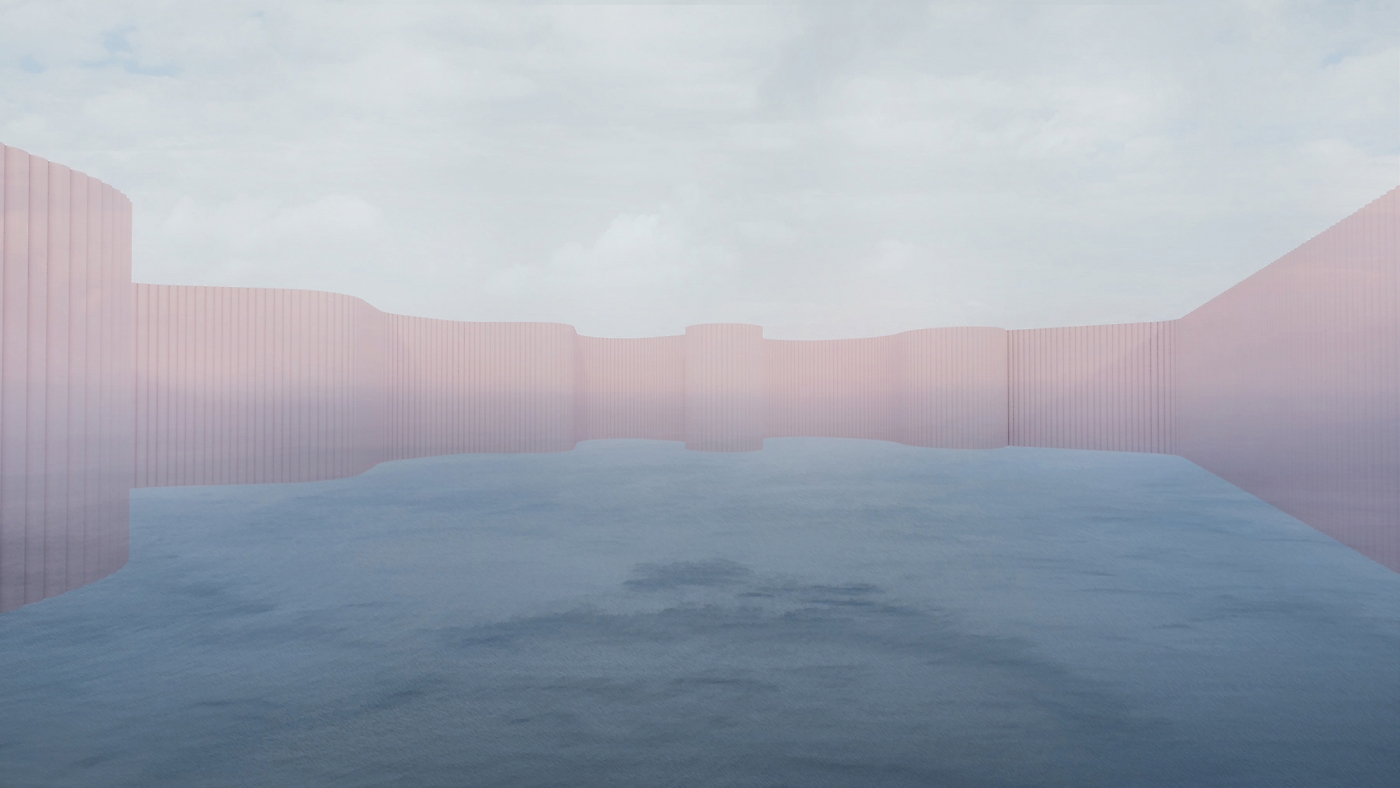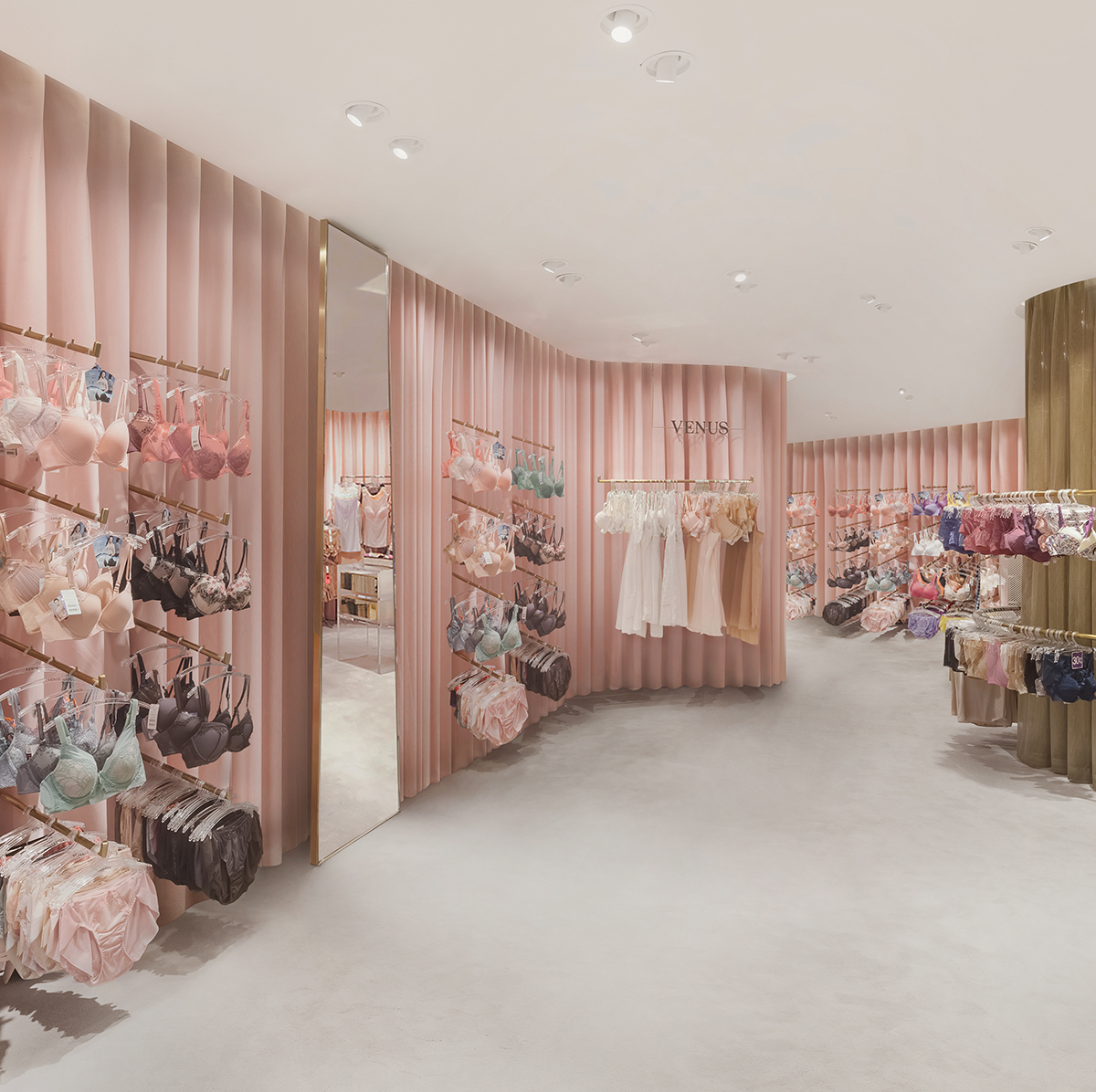 Client | Plaid for Lotte
Program | 200m2 Lingerie Department- multi brand
Location | Seoul, Korea
---
STUDIO JENNY JONES were commissioned by Plaid Studios on behalf of Lotte, to create the design for the Lingerie Department.

Originally built in the 1970s, Lotte Flagship Store has undergone several reconfigurations which had lead to a disparate and fractured interior experience. Lotte asked Plaid Studio to lead the process to design a series of central "island" environments on each of the four floors. These multi-shop areas form a focus for each level and help create a more focused and singular customer experience.
The 4th floor of the department store was conceptualised as a place of calm. Beautifully crafted spaces and natural materials recalling geometries of natural landscapes with pallettes of muted and natural tones.
Inspired to create a sensuous lingerie offer, the curvaceous perimeter was formed by wrapping one continuous floor to ceiling curtain around bespoke fitting rooms and then forming "brand" niches between the fititng rooms. The overall sinusoidal effect creates a seductive and flowing customer journey through the muli-brand offer. 
Shoe Zone Design | Studio Jenny Jones
Design Management & Lead Consultants | Plaid Studio
SJJ Design Team | Jenny Jones, Paddy Austin, Leon Kacinari, Hynhee Kang, Sheila Quereshi, Jayoon Yoon
Lighting Design | Inverse
Scope | Design Intent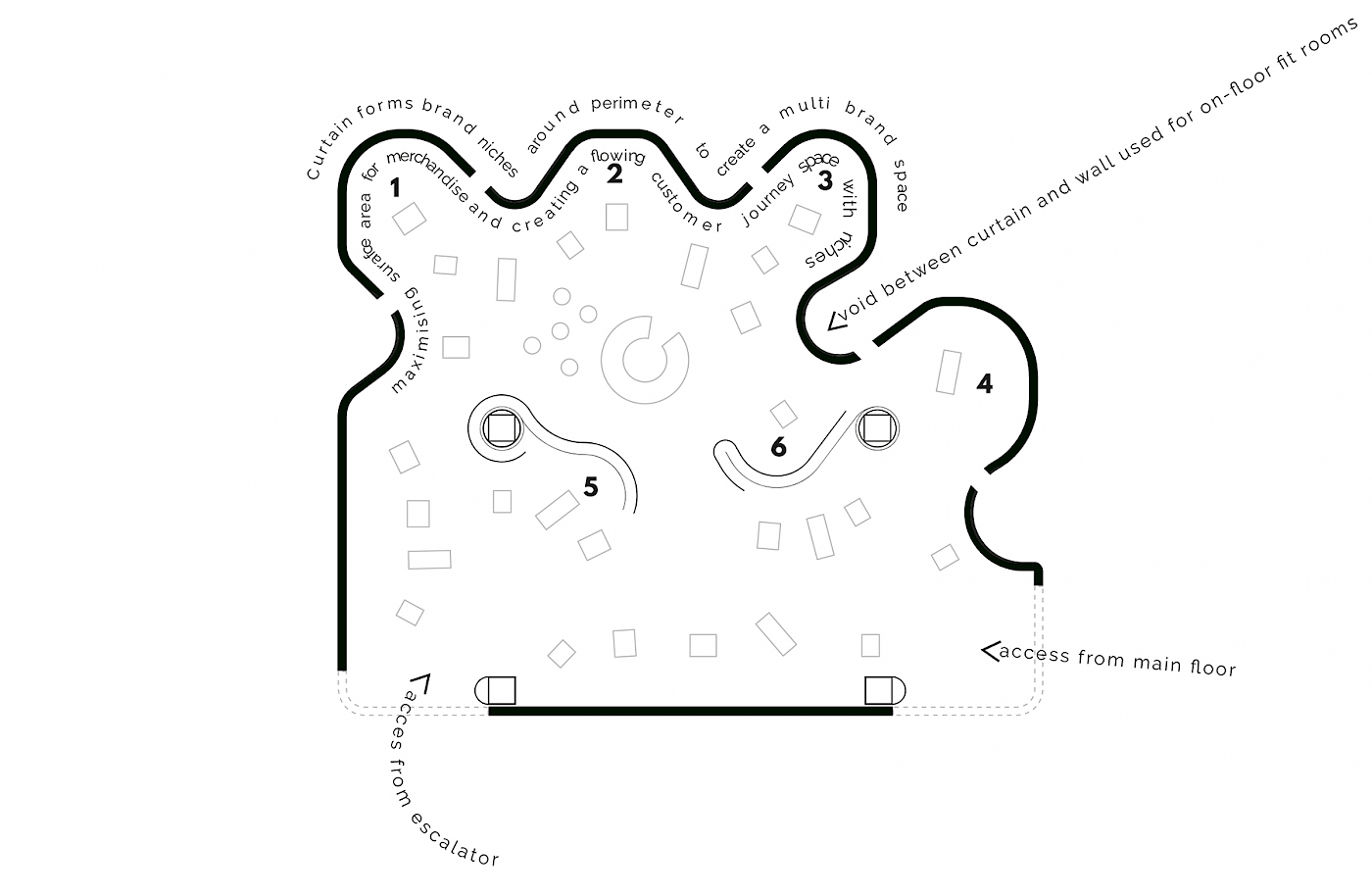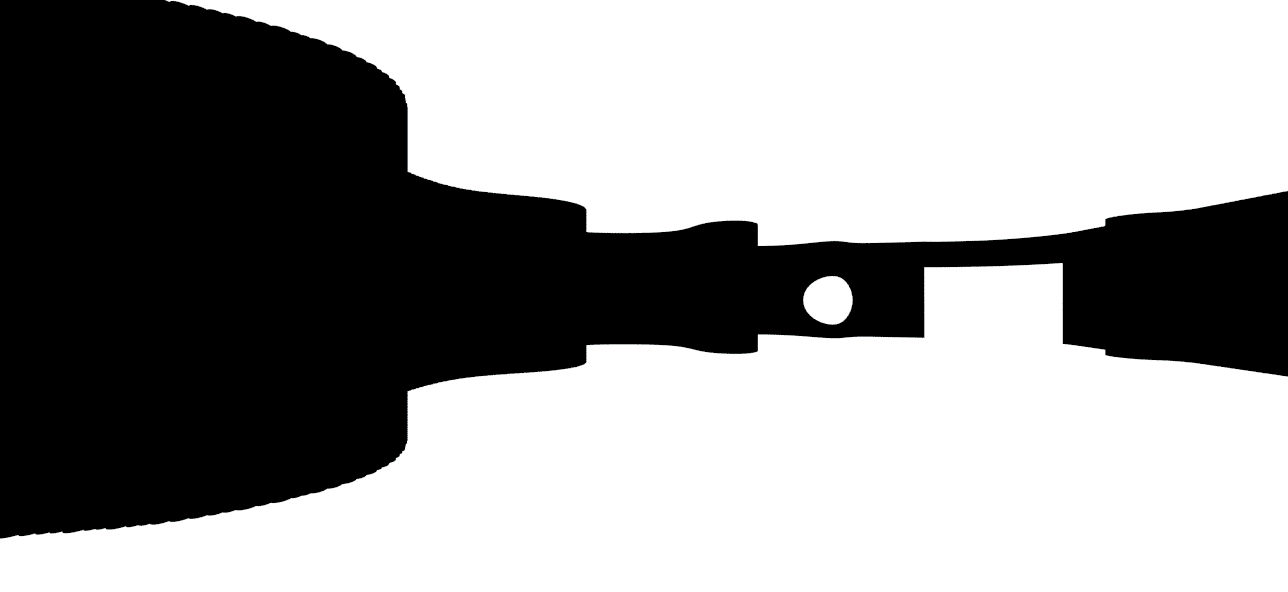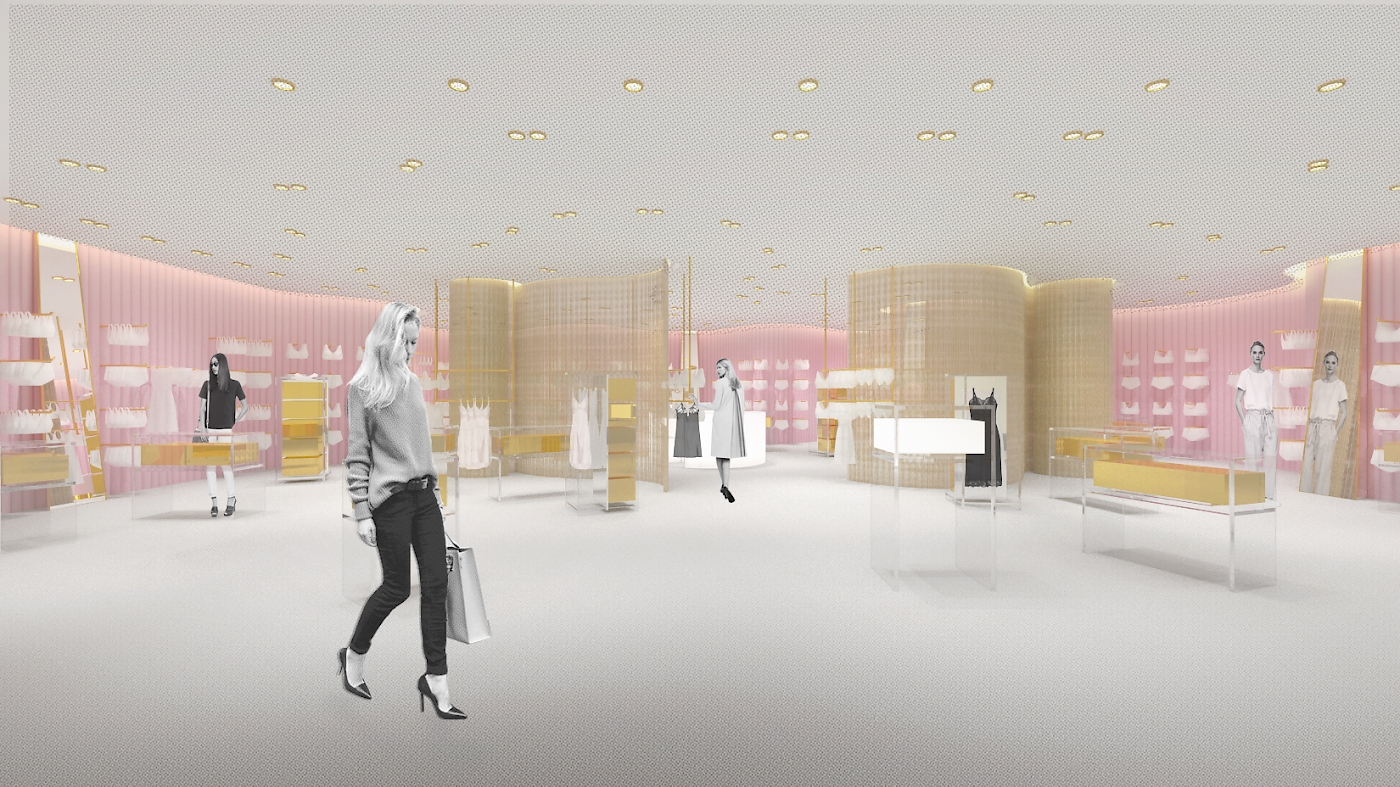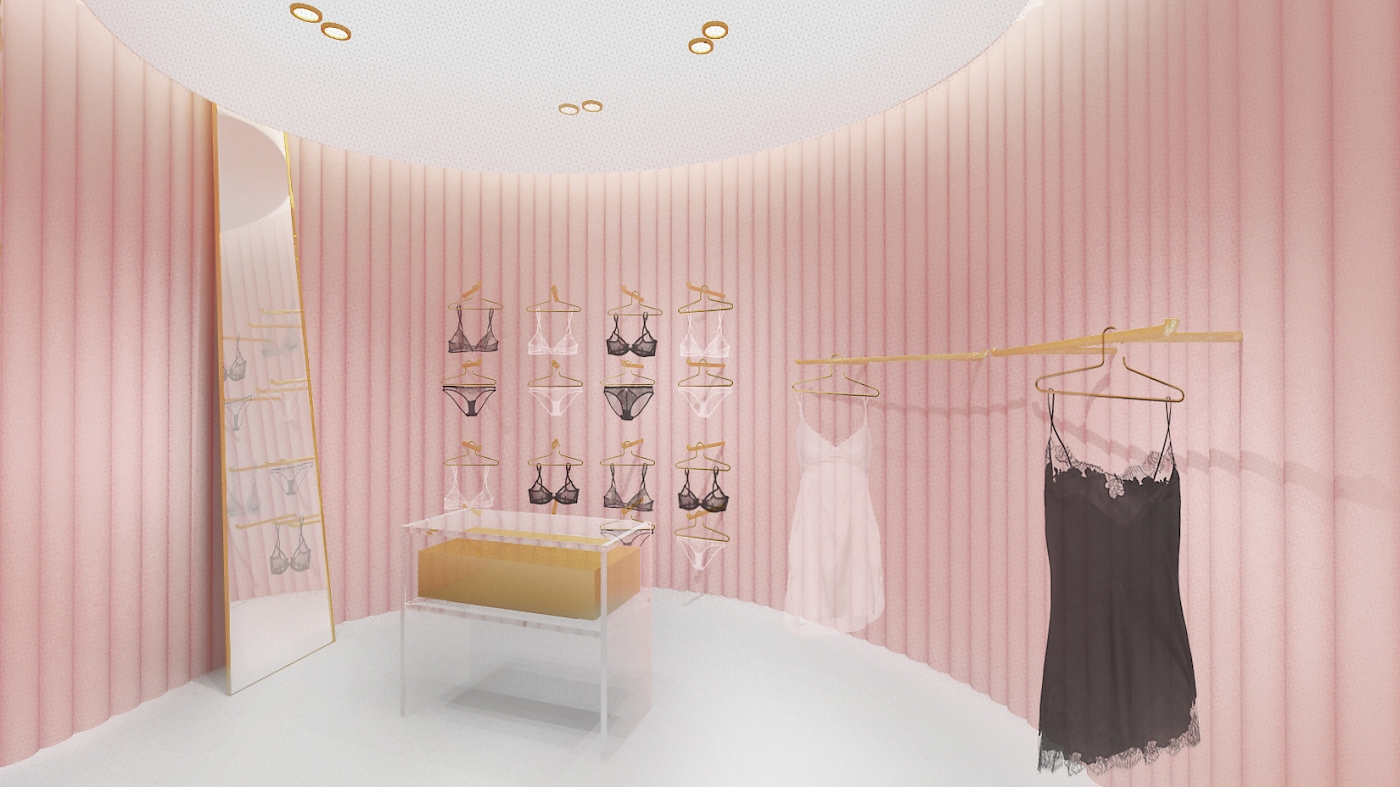 .
Return to top