Studio Jenny Jones | The Art Room | Fair and Co | Selfridges | Race Furniture
Re Work It for the Art Room
Re-working of Ernest Race Classic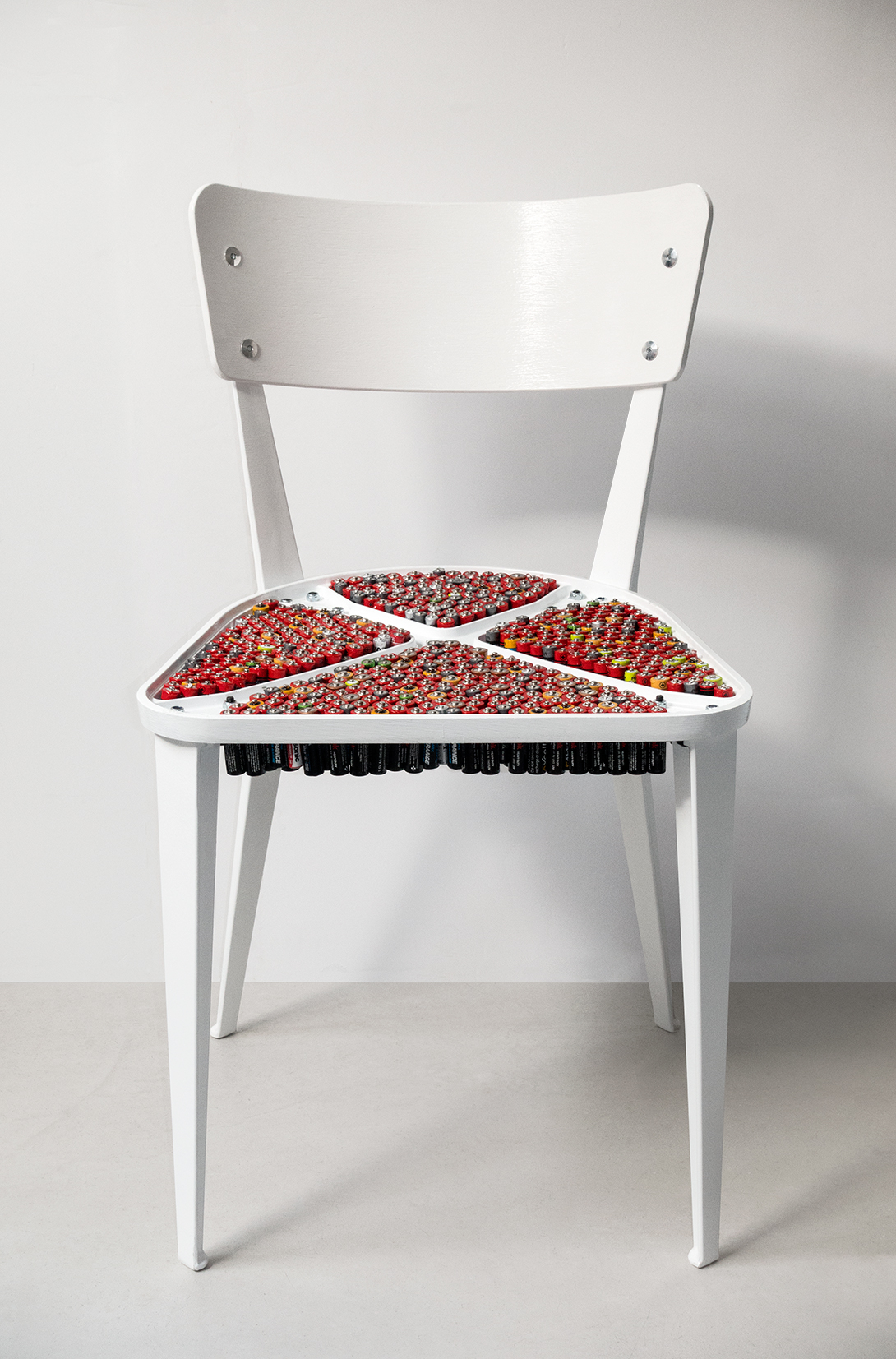 Client | Fair & Co for the Art Room
Program | Rework BA2 Chair, Race Furniture
Location | Selfridges
---
We love the work of The Art Room and were delighted to support them by being involved in this project.
Along with 100 other transformations of the Ernest Race BA2 Chair, our interpretation, Triple A Rating, will be hung in the Selfridges Atrium from the 6th May until early June as part of the Work It Festival.
The project, which brings together talents from the worlds of art and architecture to film and fashion, including Ronan & Erwan Bouroullec, Jenny Van Sommers, David Chipperfield, Richard Wentworth and Cara Delevigne will then be available to purchase at auction on 9th June 2015 to benefit The Art Room children's charity.
Triple A Rating explores ideas of energy and work; by constructing the seating surface out of batteries, the transferrable nature of energy, contained within the batteries, is wittily translated as a source of rest and recharge.
The re-use of batteries was inspired by Ernest Race's own re-use of wartime aluminium for the frames of the BA2 chair in 1945.
Team | Jenny Jones, Leon Kacinari, Brooke Belldon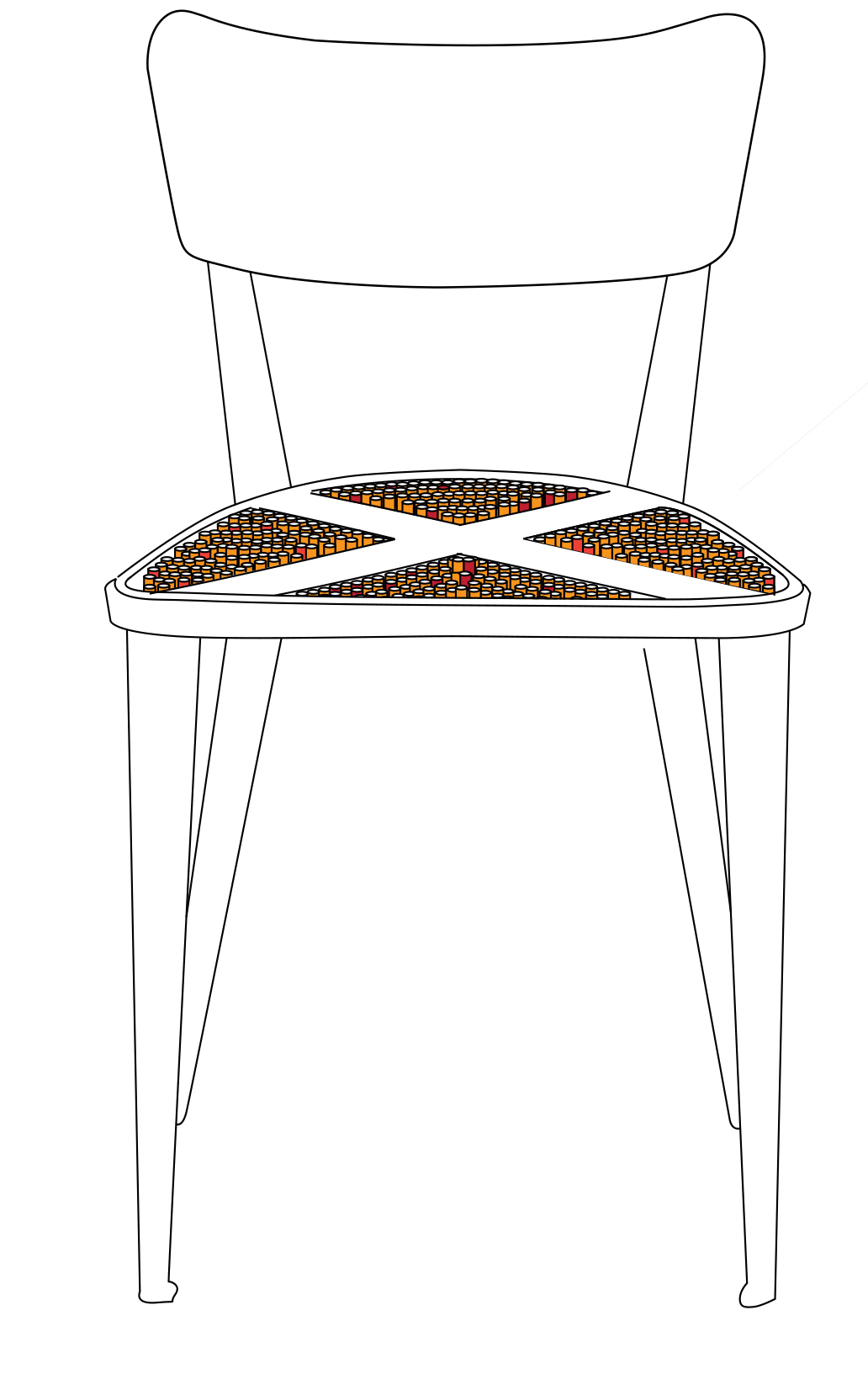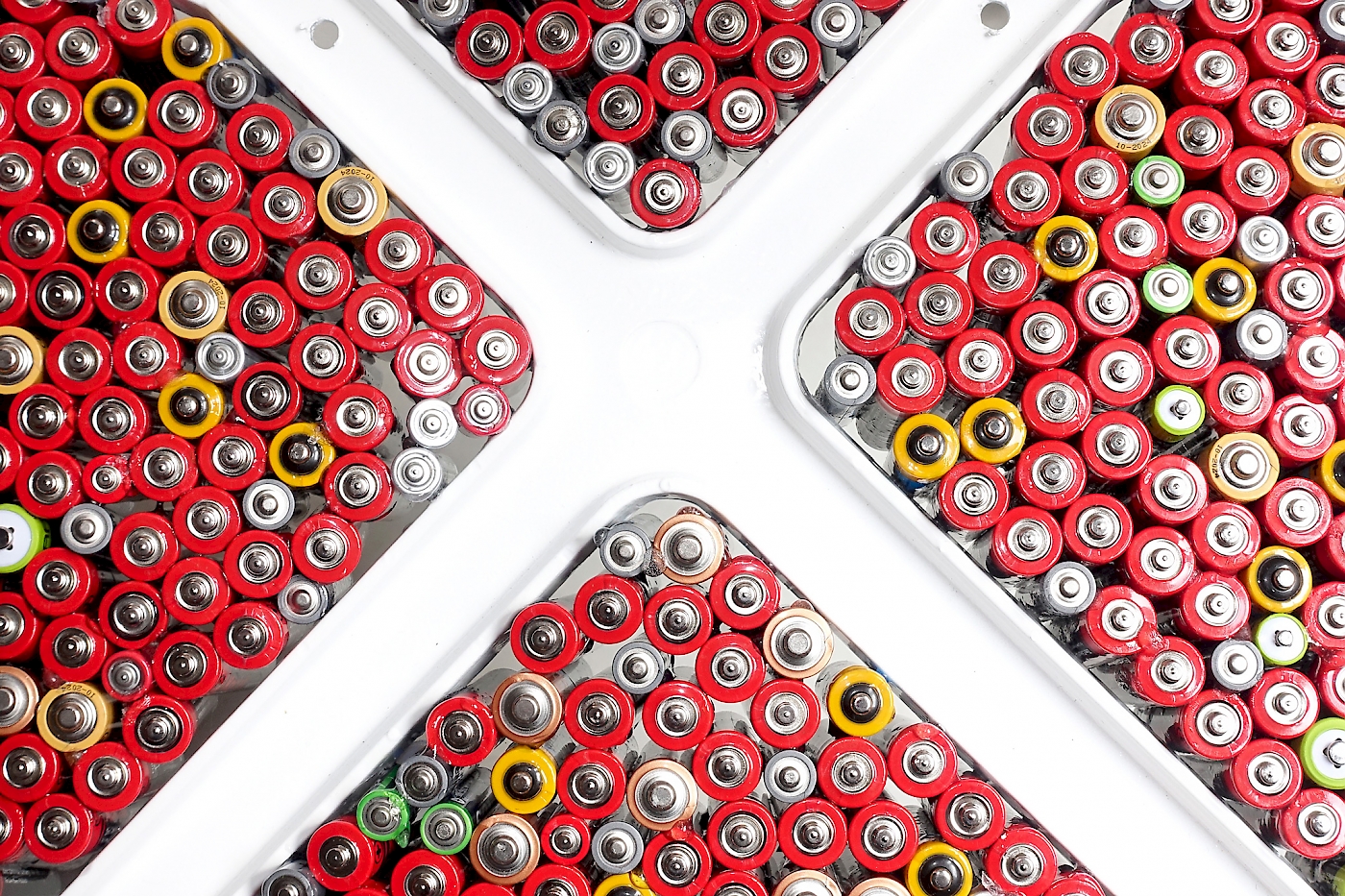 Return to top